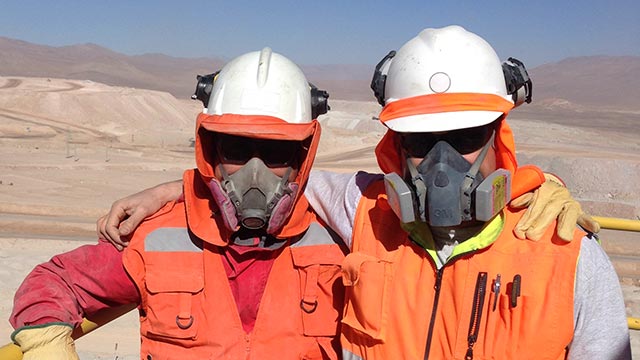 HOSCH products in service in the Atacama Desert in Chile
We do not just fight the symptoms…
… but strike right at the heart of the problem. To find the perfect solution for your plant, we have to understand your complete conveyor system. This is the only way we are able to offer you products that perform reliably for a long time. And this is the reason why a comprehensive inspection of your conveyor system – performed by HOSCH technicians with no obligation to you – at the beginning of our cooperation is an absolute must.
Subsequently, HOSCH will send you a qualified recommendation on how to optimize your plant, a service unequalled by any of our competitors. Naturally, we will also consider all other plant issues of importance to our customers, such as belt off-tracking and belt tracking systems.
Our team of engineers are experts in bulk material handling technology and will be happy to share 40 years of experience with you. Just challenge us!