SAVE RESOURCES WITH HOSCH
As a globally acting company, we are fully responsible for our environment. We act sustainably in production and service. Our innovative products, systems and solutions are designed in such a way that they have a measurable impact on saving resources.

REDUCE SYSTEM WEAR
Professional cleaning of your conveyor belts by HOSCH prevents carry back and build-up on the whole conveyor system. In addition to the belt, other parts of your system are also protected from premature wear. This avoids unnecessary repairs to the construction.
ACT SUSTAINABLY
Material adhering to conveyor belts is fed back into the conveying flow by HOSCH scrapers. This stops material from becoming a potential safety or environmental hazard. Additionally, we are always seeking out ways to be more sustainable by improving our own processes and cutting out unnecessary waste. It is of paramount importance for us to save our resources.

MINIMIZING DUST POLLUTION
HOSCH scrapers help reduce dust generation thanks to their high cleaning performance. This helps our clients meet environmental regulations.

SUPPORTING RECYCLING COMPANIES
HOSCH supports recycling companies in our day-to-day work around the world. We do our part to recycle water, waste and other materials.
CO2 IN VIEW
We work daily to optimize our supply chains, eliminating unnecessary steps in production and shipment to keep our ecological footprint low. The energy consumption in our German production facility is largely covered by solar power.
QUALITY CERTIFIED
Our German company has been granted ISO 45001 accreditation (work safety and health protection management system).
In the BeNeLux countries we have an SCC** certification for health and environmental protection and in South Africa an ISO 14001 accreditation (in environmental protection). We are constantly working together to try and improve our environmental balance sheet.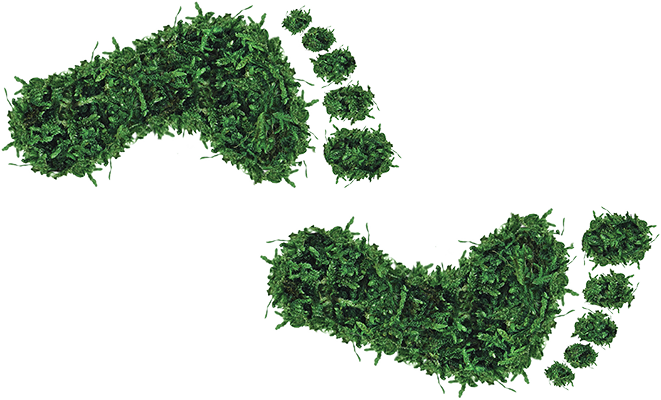 sustainability specifically:
Electricity saving
In 2022, we had electricity consumption of 113,225 kWh at our headquarters in Recklinghausen.
The photovoltaic system installed there generated 99,130 kWh during this period.
Of this, we were able to use 44,029 kWh directly and feed a further 55,101 kWh of green electricity into the grid.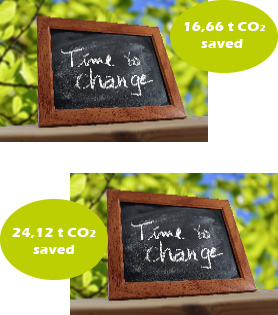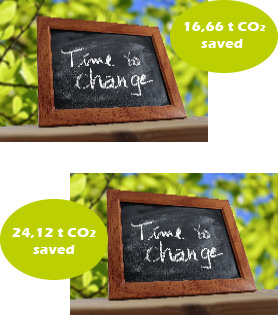 Fuel consumption saving
Remote work
We achieved further energy savings indirectly by allowing many employees to continue
remote work in 2022: 2,341 days of working from home in total.
Assuming an average single commute of 16.78 km (source: destatis.de), 78,563.96 km of travel were saved. For ease of calculation,
we have assumed that 50% of these kilometers were covered by a gasoline and 50% by a diesel vehicle.
Challenge "Get off the gas"
In 2022, we conducted a fuel-saving challenge. With our monthly HSE-newsletter, we provided our employees
with tips on how to save fuel. Employees were able to compete in 4 categories. Regular information about the
top 5 in each category also provided ongoing motivation for employees to drive more carefully and take their
foot off the gas to protect the environment and their own safety. In addition,there was prize money for the
winner in each category.
Average fuel consumption was thus reduced by 6.8% (9,103.13 l of diesel) compared with 2021.